The Midas Touch Fine Jewelry was established in 1974 in Marathon, Florida, also known as the Heart of the Keys. Jane and Bill Daniels started the small jewelry store and sold giftware and delicate gold jewelry. In 1976 their daughter Pamela Daniels Holbert starting working in the family-owned business while attending college. After graduating from the Rosenthal School of Jewelry and getting a bachelor's degree in business, Pam joined the jewelry store full time. The business expanded to a full-service jeweler store offering jewelry repair, watch batteries, pearl stringing, and custom design work.
In 2002 Jane and Bill Daniels retired and moved to the mountains in Western North Carolina, and Pam took over the day to day operations of the business. In 2004 after three generations from the inception of The Midas Touch, Pam's daughter Stephanie Holbert (Stevie) joined the business and added a new and exciting dimension to the business. We started offering sterling silver jewelry, expanded on custom work, and focused on Sea life style jewelry, which we pride ourselves on today. We love to create one of a kind pieces in wedding rings, pendants in natural stones, and precious metals and bracelets that have interchangeable toppers.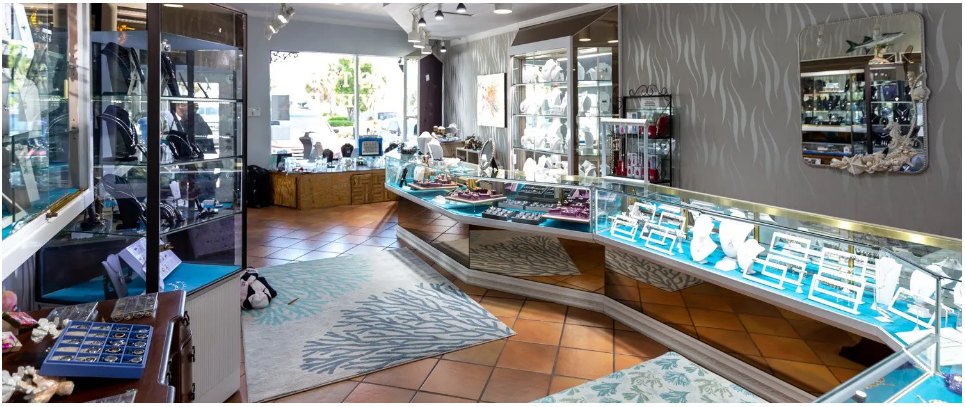 If you're looking for a special custom look in jewelry or just want something fun that represents you stay in the Fabulous Florida Keys, you will find it here. We have beautiful jewelry in all price ranges. Stop in to visit us or explore our website, and I am confident you will find exactly what you are looking for, either as a gift for yourself or a special friend.
We pride ourselves on customer service and always want to have you as a lifelong customer, not a one, and done sale. We accept Mastercard, Visa, and Discover, as well as debit cards.
We look forward to doing business with you.
Pam and Stevie Holbert